A Message from the AACR
We have witnessed remarkable advances against cancer in the United States over the past decade. Transformative research and technological innovation enabled by federal investments have led to steady declines in overall cancer incidence and death rates and a significant increase in the number of individuals who are living longer and fuller lives after a cancer diagnosis. Despite this spectacular progress, much of which has been documented in the eleven annual AACR Cancer Progress Reports, large segments of the U.S. population continue to shoulder a disproportionate cancer burden. Disparities across the cancer continuum stem from a long history of systemic inequities and lead to adverse differences in social determinants of health for racial and ethnic minorities and other medically underserved populations. These same institutional and societal injustices impair the rate of progress in oncology outcomes because the reduced opportunities for higher education among minority communities results in a lack of diversity in healthcare professions. The oncology workforce is weakened by limiting the pool of creative and brilliant minds that contribute to cancer care as well as research.
Launched in 2020, the AACR Cancer Disparities Progress Report 2020 to Congress and the American public is a cornerstone of the AACR's educational and advocacy efforts to achieve health equity. This second edition of the report highlights areas of recent progress in reducing cancer health disparities. It also emphasizes the vital need for continued transformative research and for increased collaborations if we are to ensure that advances against cancer benefit all patients, regardless of their race, ethnicity, age, sexual orientation, gender identity, socioeconomic status, or geographic location.
Racial and ethnic minority populations in the United States have long experienced cancer health disparities. As one striking example, while the overall cancer incidence rate is lower in Black individuals compared to White individuals, the Black population has the highest overall cancer death rate of any racial or ethnic group. Alarming disparities also exist related to the cancer burden faced by populations living in rural areas, experiencing persistent poverty, and/or belonging to sexual or gender minorities. Clearly, we are not reaching our robustly diverse population with all the advances that have been made. Inequities in the U.S. health care system have drawn renewed attention and concern in the face of the ongoing COVID-19 pandemic, which according to experts may further exacerbate cancer health disparities. As a scientific organization focused on the conquest of all cancers, diversity, equity, and inclusion have been and will remain at the foundational core of AACR's work. We are fiercely committed to understanding and addressing the biological and systemic roots of cancer health disparities.
Research has fueled progress in identifying, quantifying, and understanding the causes of cancer health disparities, which are vital steps toward developing and implementing strategies to eliminate disparities. Encouragingly, differences in the overall cancer death rates among racial and ethnic groups in the United States have narrowed over the past two decades. Additionally, clinical studies have demonstrated that racial and ethnic disparities in outcomes for several types of cancer could be minimized if all patients had equal access to standard treatment. However, the goal of eliminating disparities in the burden of cancer for racial and ethnic minorities and other underserved populations has yet to be realized. Cancer represents a genetic aberration at its root cause; we will not be able to eradicate this disease until we understand the complete spectrum of environmental, dietary, and socioeconomic as well as ancestral factors that can result in carcinogenic alterations. This comprehensive understanding of cancer therefore depends upon research involving diverse communities as well as equitable delivery of care.
As we look to the future, we strongly believe that a deeper understanding of the ancestry-related differences in cancer biology is key if we are to achieve the full potential of precision cancer medicine, an approach to treatment that harnesses our growing knowledge of the specific characteristics of individual patients and their cancers. Novel initiatives, such as the AACR Project Genomics Evidence Neoplasia Information Exchange (GENIE)®; the National Institutes of Health's All of Us Program; and the Research on Prostate Cancer in Men of African Ancestry: Defining the Roles of Genetics, Tumor Markers, and Social Stress study, to name a few, will provide insights into the biological and genetic factors that are associated with cancer in racial and ethnic minorities. In addition, it is vital that all stakeholders in medical research work together to eliminate systemic- and individual-level barriers to cancer clinical trial participation. Sociodemographic diversity among clinical trial participants is fundamental in driving transformative improvements in cancer outcomes for diverse patients. We believe that enhancing diversity in the cancer science and medicine workforce and making clinical trials available across the spectrum of health care facilities, including at community and safety-net hospitals, will make future clinical research more equitable.
Cancer health disparities are a complex and multifaceted problem. Therefore, addressing disparities will require a multidisciplinary and collaborative approach. By combining diverse and distinct domains of expertise, we will achieve a greater understanding of the confluence of factors associated with this public health challenge, the underlying causes, and best approaches for intervention. AACR continues to be a trailblazer for the cancer health disparities research community in catalyzing collaborations by bringing together all sectors in public health and disseminating critical knowledge to the relevant stakeholders. One outstanding example is the pioneering AACR Conference on the Science of Cancer Health Disparities in Racial/Ethnic Minorities and the Medically Underserved, the 15th edition of which will be held in September 2022. AACR has also long fostered training and educational initiatives that address the gaps in cancer research and care. For more than two decades, the AACR Minorities in Cancer Research constituency group has been leading the way in increasing the number, participation, visibility, and recognition of minority researchers. More recently, AACR collaborated with the Bristol Myers Squibb Foundation and National Medical Fellowships on an initiative to train 250 community-oriented clinical trial investigators who are underrepresented in medicine or have demonstrated a commitment to increasing diversity in clinical trials; named Robert A. Winn Diversity in Clinical Trials Award Program, this new initiative is a testament to our commitment to eliminating cancer health disparities by propelling tangible improvements in cancer workforce diversity.
Every American must have equitable access to life, liberty, and the pursuit of happiness. Health care is a critical component of these "unalienable rights", as powerfully described by the Reverend Dr. Martin Luther King Jr. during the Medical Committee for Human Rights 1966 meeting in Chicago: "of all the forms of inequality, injustice in health is the most shocking and inhumane." AACR is committed to working with our policy makers to ensure that we maintain a sharp focus on prioritizing cancer health disparities research. By providing adequate funding for innovative research, Congress can be of enormous assistance in eradicating cancer health disparities and ensuring that we achieve the bold vision of health equity for racial and ethnic minorities and other medically underserved populations.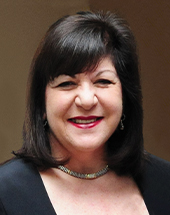 Margaret Foti, PhD, MD (hc)
AACR Chief Executive Officer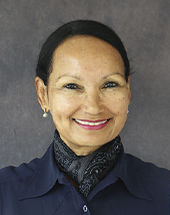 Lisa A. Newman, MD, MPH
Chair, AACR Cancer Disparities Progress Report 2022 Steering Committee