Shaundra L. Hall: Cervical Cancer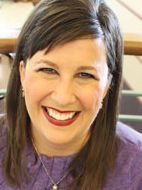 I am a 14-year cervical cancer survivor whose experience ignited a passion for educating the public – and parents in particular – about gynecological cancers and the fact that FDA-approved vaccines can now prevent many of these cancers.
In 1999, I was diagnosed with stage I squamous cell carcinoma of the cervix, when I was just 28 years old. My husband and I were trying to start a family, and after no success for about 10 months, I returned to my gynecologist for testing. I am very thankful that I did, because in the approximately 10 months since my previous clean Pap test, an aggressive tumor had grown on my cervix.
I had always been vigilant about having Pap tests each year, and for the prior four years, my results had been normal. Previously, I had had many years of abnormal Pap test results, leading to various procedures to remove affected cervical tissue, but I was still surprised to find out that I had developed invasive cancer. I now understand that I must have been suffering from persistent HPV infection for many years, even though there was not a lot of information published about the link between HPV and cervical cancer at that time.
Unlike several friends who had previously gone through cancer treatment, I did not have any chemotherapy or radiotherapy after my surgery. I really questioned that decision. However, my clinical team was confident that the surgical intervention was adequate, and now that I know more about chemotherapy, I recognize that it was the appropriate decision at that time. I did have follow-up Pap tests and scans every three months for a few years to check for any recurrence or metastasis, but now I am happy to say my only maintenance includes my yearly well-woman exam and Pap test.
Regrettably, I never received reproductive counseling. As a result, I was not aware until several years later that it would have been possible to have some of my eggs frozen, so that my husband and I could have had biological children with the help of a gestational carrier (surrogate). Even though the treatment left me unable to have children, I have been in remission for more than 14 years now and I am so thankful that I am able to live a very robust and fulfilling life.
Thanks to my status as a cancer survivor, I am able to act more effectively as a patient advocate. I volunteer for the National Cervical Cancer Coalition (NCCC) and use my cancer experience positively to educate people about gynecological cancers in particular. Cervical cancer, anal cancer, vulvar cancer and penile cancer are cancers that people do not particularly like to talk about, and it is important to let people know that these are not anything to be ashamed of. We are all in this together, as many of these cancers are often caused by HPV infection. My journey also led me to my career at Cancer Treatment Centers of America in Arizona, where I am fortunate to work and help others in their fights against cancer.
It is so vital that we educate the public about the FDA-approved HPV vaccines. This is one of my passions because it is critical parents understand the available information so they are able to make an educated decision along with their child's physician as to what the best course is for their child. I know that if I had children, I would absolutely have them vaccinated. I encourage any parent looking for more information regarding HPV or the FDA-approved vaccines to contact the NCCC (www.nccc-online.org) or the American Social Health Association (www.ashastd.org).