Kathryn Becker: Breast Cancer
Age: 46
Coconut Grove, Florida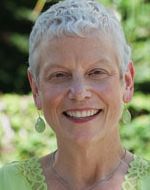 I am a 15-year metastatic breast cancer survivor. Although I didn't know it at diagnosis, because at that time no one knew about its important role in breast cancer, my cancer is HER2-positive. As a result, during the course of my many treatments, I've been able to benefit from all the research breakthroughs that led to the development of drugs that target HER2, like trastuzumab (Herceptin) and a new drug called T-DM1, which is only available through clinical trials.
My journey with cancer started in 1997. I had recently moved to Florida for my job, and I was doing the basic find-your-new-doctor thing, and I found a gynecologist. He found a lump, and said, "You need a mammogram." I was completely shocked and disoriented: I was too young to have cancer, no one in my family had cancer, and cancer wasn't even in my vocabulary.
I had the mammogram, which led to a biopsy, and then all of the sudden I had to make decisions like mastectomy or double mastectomy – things I'd never thought about. The hardest part for me was my age. I was 32, and thinking, "You want me to do what?" I chose to have a left mastectomy. After the surgery, I was still planning to have children, so I wanted to make sure I would be able to nurse someday.
Because I was young and I had an aggressive cancer my oncologist said, "If you're facing the enemy, do you want an Uzi or a pop gun?" Of course I chose the Uzi. So we went down the path of high-dose chemotherapy with stem cell recovery. It pushed me into menopause, so children were out of the question. That wasn't part of the literature I received. A nurse pulled me aside and said, "You know this will make you sterile? I had no idea. But on the other hand, I really believe that having undergone that treatment helped hold off my cancer recurrence.
I did not have a recurrence until 2004. The cancer returned with a vengeance in my liver, lungs, ribs and sternum. I went to Memorial Sloan-Kettering in New York for a second opinion, but the oncologist there was on the same page as my oncologist in Florida, so I decided to stay at Advanced Medical Specialties in Miami for more chemotherapy. I lost my toenails and fingernails; it was gross. Afterwards, I still had some cancer in my bones, but the rest was gone. Since then, there have only been short periods of time that I haven't been on treatment. We'll get tumors to shrink so they are really small and then something will grow. We've been going through this process for a while now.
In October 2010, I started traveling to Fort Lauderdale to take T-DM1 as part of a clinical trial. At first, I had a really good response. The swelling and tenderness on my sternum really started to diminish. It was the first time I had ever felt my cancer get better. It was pretty quick with T-DM1. But in January 2012, my scans revealed that I had a little more growth on my sternum and some more lymph nodes involved. I've been off the trial for about six months. I'm on another drug now, so we're seeing how that goes.
While I was participating in the T-DM1 trial, I saw many women around me go into remission. I hadn't been around that before and it was exciting. All these women were doing well; the ones who weren't were women like me, the ones with cancer in their bones. I loved seeing all those women go into remission. The drug is completely tolerable, and the quality of life is night and day from the "Uzi" drugs I took more than 10 years ago. These drugs are the sharpshooters. I've lost quite a few friends to cancer over the years, and I wish they had been able to have some of these drugs because then they'd probably still be around now.
Is this disease curable one day? I think so. Do I have a really aggressive cancer? Yes, but through Susan G. Komen for the Cure, I've been able to meet other metastatic breast cancer survivors, and although there aren't a lot of us, it's becoming clear that there is a future for us."
---
The AACR was saddened to learn that Kathryn Becker passed away on November 23, 2015. We are deeply grateful to Kathryn for sharing her experience with metastatic breast cancer in the AACR Cancer Progress Report 2012 to help educate others and advocate for continued funding of cancer research. We send our sincere condolences to Kathryn's family and friends.