Roslyn Meyer: Melanoma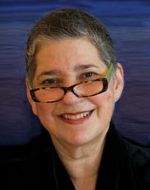 In the summer of 2005, I discovered a pea-sized lump beside my left ear, and an MRI revealed cancer in my parotid gland and a nearby lymph node. Biopsies suggested an aggressive head and neck cancer, but a full-body PET scan showed a malignancy in my liver as well. A liver biopsy determined that the tumors were actually melanoma. I was 56, married with three children in their 20s. Full of life, despite the terrifying prognosis of stage IV metastatic melanoma, I was determined to fight.
My husband and I consulted a melanoma expert who suggested that I try to get into a clinical trial for a treatment known as adoptive immunotherapy or TIL therapy. TIL, which stands for – tumor-infiltrating lymphocytes," attempts to harness the body's own immune system to recognize and kill cancer cells. At the National Cancer Institute, where this experimental trial was being conducted, doctors would remove my cancerous lymph node and isolate white blood cells, or lymphocytes, that recognized and were attacking my tumor. The researchers would clone these cells, and try to grow billions of them. Finally, the doctors would return this powerful army of cells to my body, where they would fight my cancer. After a number of tests, I was found eligible for the clinical trial, and I enrolled in October 2005.
I entered the hospital and had my cancerous lymph node removed, and the doctors tried – unsuccessfully – to grow the cells for the TIL treatment. (They are currently unable to grow the cells from about 40% of patients.) But while they waited to see if the cells would grow, they put me on high-dose interleukin-2 (IL-2). IL-2 is a tough treatment, and as few as 10 to 20% of people have a favorable response to it. I was one of the lucky ones, and it caused my tumors to shrink. I hoped perhaps I would be one of the few who would be cured, but that was not to be. Over the next 3 years I rode a roller coaster of recurrence and multiple surgeries, but I believed that anything that gives you a chance to live another year, or another month, may mean that a successful treatment could be developed by the time you need it.
I needed such a breakthrough in August 2008, when, to my horror, dozens of tumors appeared in my abdomen. Although the scientists had not been able to grow my cells for TIL therapy that first time in 2005, tumor tissue from my later surgeries allowed them to succeed in 2008, and I was the first person to get a particular variation of the TIL treatment at the National Cancer Institute. The researchers hoped this new variation would be as successful as it had been in animal testing. But it had never been tried in people.
One of the most moving moments for my family was the day the technicians brought in the cells they had been lovingly growing for weeks, along with a card signed by all of them wishing me health and luck. An amazing 84.6 billion cells were infused back into my body along with more IL-2. My children, husband, and I did a little war dance around the I.V. pole. "Go cells, GO," I said to myself.
I was in the hospital for almost a month, and the treatment was very difficult. But by March 2009, all of the tumors except one had disappeared. My doctor recommended removing it surgically, so we did. The pathology report showed no live tumor cells. We were ecstatic! It has now been 3 years since I received the TIL therapy, and I continue to have no signs of cancer. The doctors are hopeful that the melanoma will not recur. Although I have been fortunate, and this type of immunotherapy is a very active area of research, it is not yet a typical treatment. It is currently being pursued as a clinical trial at the National Cancer Institute and at The University of Texas MD Anderson Cancer Center in Houston.
So what wisdom can I share from my experiences? Educate yourself about clinical trials, because cancer science is evolving every day. Know all of your options before proceeding. Become an advocate for yourself and others. And never give up hope.